All Sports Association Continues Legacy of Premier Sporting Events
by Lindsay Cuomo
Collegiate athletics bring vibrancy to Oklahoma's culture, entertaining and uniting the state in common bonds of team identity and competition. Each year, amateur athletes, powered by their universities, compete alongside one another, fusing hard work and talent in their relentless pursuit of a championship title.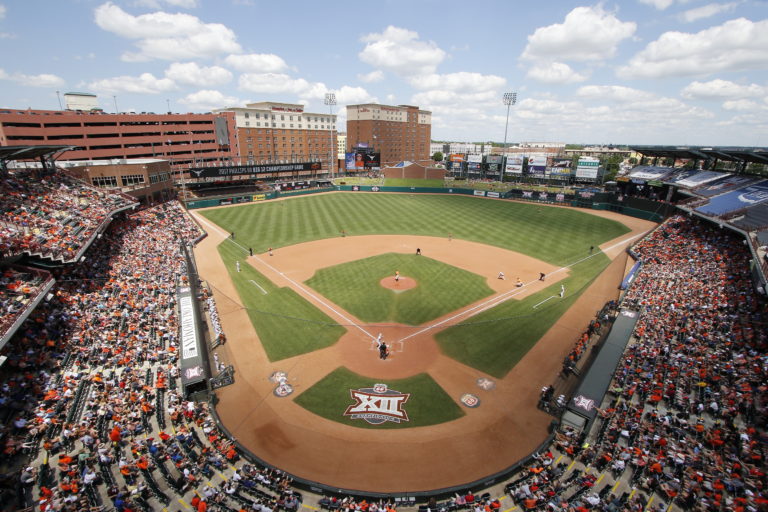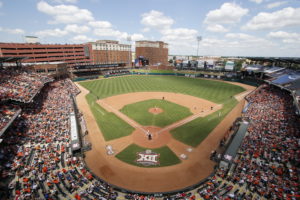 While it's easy for fans to spot the championship preparation on the field, the work behind the scenes often goes unnoticed. For more than 60 years, the Oklahoma City All-Sports Association has worked to bring premier sporting events to Oklahoma City, including 30 NCAA championship tournaments.
"Sporting events are important for our community not only because of the money they create but also the tourism they bring as well," said Tim Brassfield, the association's executive director. "The annual economic impact brings in about $30 million each year."
Sooner fans will likely be most familiar with their work during the Big 12's softball, baseball and women's basketball championships as well as the Women's College Softball World Series. Despite having only seven full-time employees, the association's endeavors are made possible by hundreds of volunteers, including a large volunteer board of directors
"Every event is different in what each entail. We work hand-in-hand with the venues like the Bricktown Ballpark, Chesapeake Arena and the Softball Hall of Fame complex," Brassfield said. "We also arrange hotel accommodations, transportation, ticket sales and parking."
The association also hosts the NCAA DIII Softball Championship and the State Games of Oklahoma.
"The state games, which are basically our state Olympics, are really important to our association," Brassfield said.
The games are the association's health and wellness initiative. Proudly considered the most inclusive amateur sporting event in the state, athletes as young as 8 years old all the way up to 80 can participate in a variety of sports including Pickleball, Judo, table tennis, billiards and more.
"We host a summer and winter version of the games," Brassfield said. "There is no state funding behind this program but the cost to participate is still very affordable."
The 2018 summer games will be held June 23 and 24 at various venues around the city.
For more information about the Oklahoma City All-Sports Association, visit www.okcallsports.org – BSM