Former OU Basketball Star Teaches Special Education
Compassion, gentleness and nurturing are not qualities that are typically assigned to college and professional basketball stars. Only hard-nosed brutes with killer instincts and a vicious slam dunk survive in the pinnacles of that sport.
So, it may be surprising to see former University of Oklahoma basketball standout Al Beal sitting with special education students at Norman North High School, having the time of his life as he helps them through their daily lesson plans.
Beal is a teacher's assistant at Norman North, and when he's not doing that, he's on the court, serving as a girls and boys basketball coach.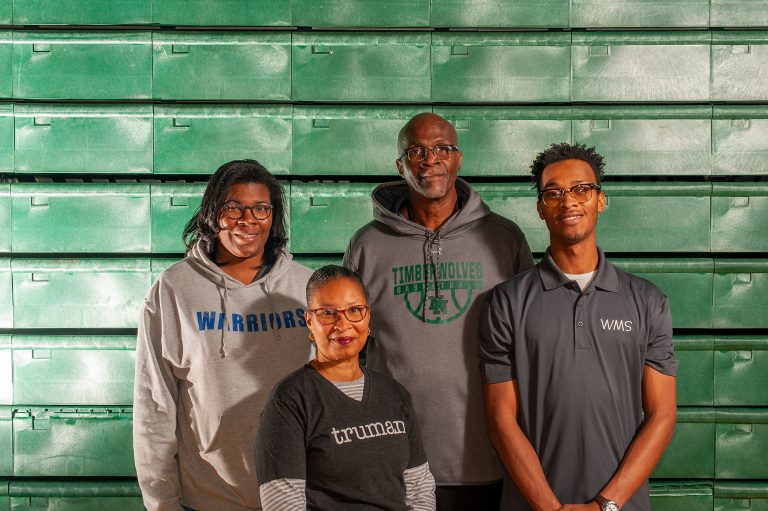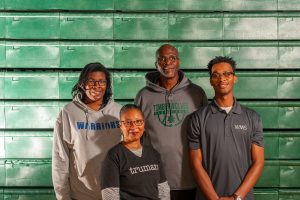 Beal wanted to be back in the classroom someday, but he didn't foresee teaching special education when he was running the hardwood at OU. After playing for the Sooners, Beal was drafted by the Milwaukee Bucks, but he never got the chance to play in the NBA. Instead, he spent his professional basketball career playing for teams in Italy and France.
After several seasons, Beal returned home to work in the medical and the energy industries, but he eventually found his way into the classroom.
Beal credits his wife, Connie, who has worked as a teacher's assistant for more than 15 years at Norman Public Schools. She loved working with special education students and suggested he consider a similar position at Norman North, where he was already a coach.
Beal had always wanted to work with students in some capacity. He recalls how his original plan was to get his degree and become a history teacher, but working as a teacher's assistant is not something he had considered.
Beal says he was skeptical at first, but he ultimately decided to take the opportunity, which gave him more time to spend with his family and more job security than the booming and busting energy industry.
"I took a big pay cut, but I'd gotten to a point in my life where I valued being home with my family. My wife talked me into it, and it was the best move I ever made," he said.
He wasn't quite sure what to expect when he started working with special education students, but he quickly became more comfortable understanding what they needed.
"I go to work every day with a smile on my face, and the kids make me appreciate everything I have," he said.
Beal loves working one-on-one with his current student, making sure all of his educational and physical needs are met, and he also enjoys interacting with the other special-needs kids, with the goal of just putting smiles on their faces.
He also admires his colleagues, considering them among the hardest working and most underpaid people in the state.
Norman North Teacher of the Year and special education teacher Sara Newsome considers Beal a natural fit for students in the program.
"He's so patient, kind and professional. He has an awesome relationship with all the kids and a wonderful sense of humor," she said.
Meanwhile, special education appears to be developing into a family business for the Beals. Al and Connie Beal have convinced some of their children to follow in their footsteps.
Their oldest daughter, Jennifer Allen, and their youngest son, Joshua, are working at Whittier Middle School as teacher's assistants and Jennifer is even working on her degree to become a special education teacher.
The former power forward and shot blocker couldn't be prouder. – BSM