Springtime means an a-bun-dance of burgers. And those patties are packed with more than protein. They are loaded with possibilities for creative combinations.

How about adding hot links or sauerkraut to a burger? What about grilled apples, goat cheese, pesto, a fried egg or even peanut butter?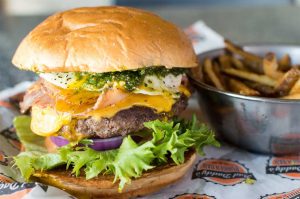 These are a few of the choices that customers can enjoy on their burgers at Bad Daddy's Burger Bar, at 2050 24th Ave. NW in Norman. The restaurant's create-your-own-burger bar allows the creative juices to flow.

General Manager Kim Cordero has seen customers tackle some unique options, including huge burgers that need "a pick so it doesn't fall over." One such hefty sandwich included two patties, an egg, two different kinds of bacon and pulled pork.

They're messy sometimes, Cordero said.

"If you don't need two napkins, it wasn't a good enough burger."

Speaking of creating concoctions, customers will participate in a create-your-own burger contest at Bad Daddy's this summer. Three winners will be selected to present their creation to judges, and the overall winning burger will be featured as a special at the restaurant, Cordero said.

Not much for crafting your own creations? That's OK, too. Cordero has some unique favorites on the menu.

"I really love the 'Sam I Am' and 'Magic Mushroom."

The "Sam I Am" features American cheese, an over-easy fried egg, rosemary ham and fresh-made pesto, while the mushroom burger includes sautéed wild and button mushrooms, Swiss cheese, truffle aioli and arugula.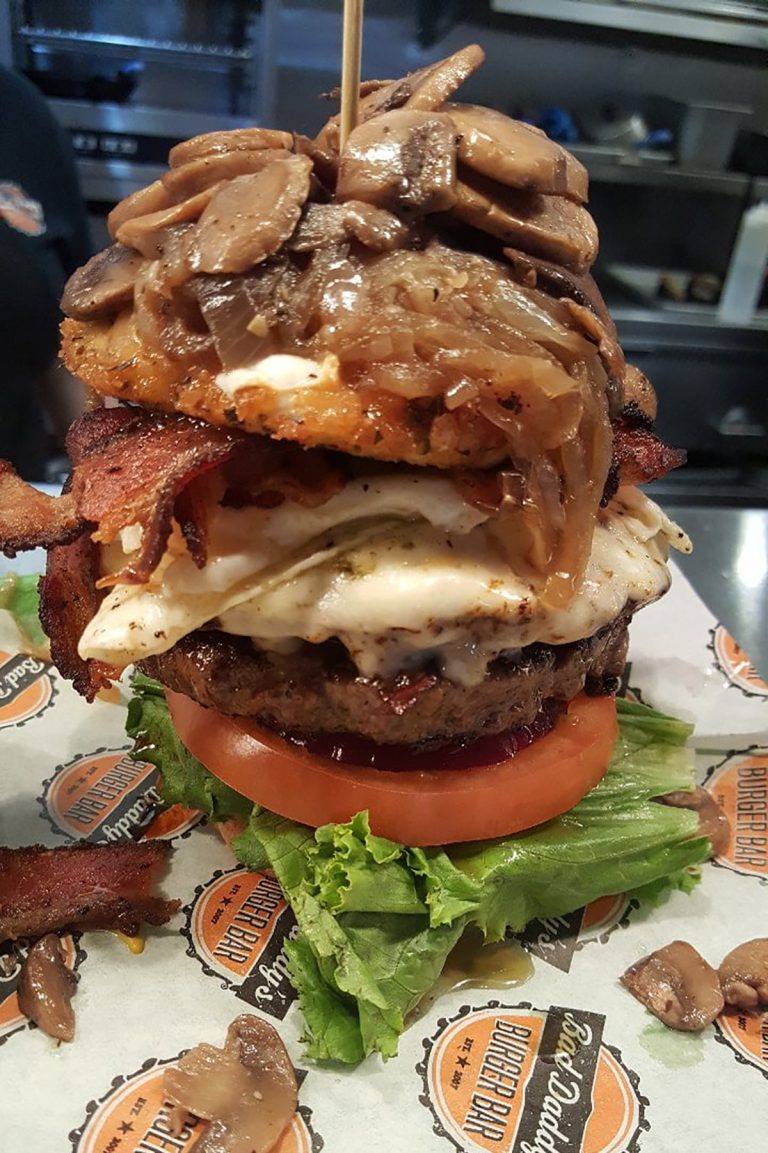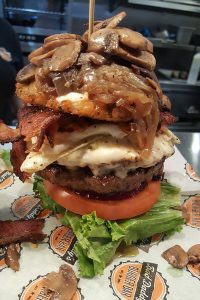 The restaurant also offers a monthly chef special that features a fusion of flavors. For example, the March burger selection was a goat cheese burger on a wheat bun with local goat cheese, spinach, jalapeno bacon and strawberry habanero jam.

Toppings aren't the only way diners can be creative and beef isn't the only protein option burger lovers can enjoy at Bad Daddy's. Customers can pick from a variety of ingredients, including grilled chicken, turkey, black bean, buffalo and tuna. They can also skip the bun altogether or opt for a lettuce wrap.

So, whether it's a crazy combination or a classic cheeseburger, Cordero believes one of the many appeals of the burger is the comfort it brings.

"I think it makes people think of good times," she said. "Burgers just make you feel happy."

Cordero has a few burger tips for those ready to get their grill on this spring.

"Don't over season and … start with a good foundation for your burger, which is definitely going to be the meat," she said.

For more information about the customer contest at Bad Daddy's, follow the restaurant on Facebook at Bad Daddy's Burger Bar (Norman, OK). – BSM