Kristian Doolittle has the tools to be a super star for the Oklahoma Sooner men's basketball team. After overcoming off-the-court adversity at the start of his sophomore season, the junior from Edmond has found a way to play at another level on the court, potentially helping push the Sooners toward a higher seed in their march to the NCAA Basketball Tournament.
Doolittle burst onto the college basketball scene as a true freshman and led the team in 3-point percentage and averaged 9 points per game and 6 rebounds, starting 25 games.
But adversity hit before his sophomore season even tipped off. Doolittle was suspended for the fall semester of his sophomore season for failing to meet academic requirements. Instead of retreating, Doolittle recommitted himself both on and off the court.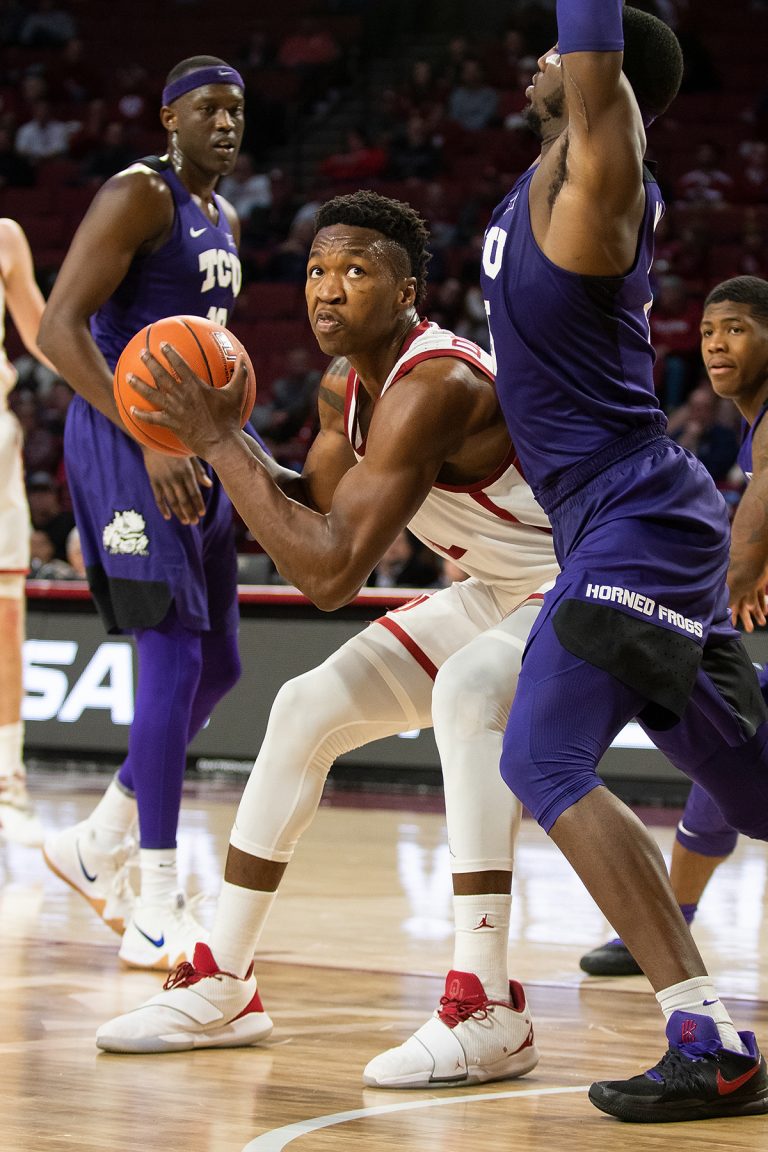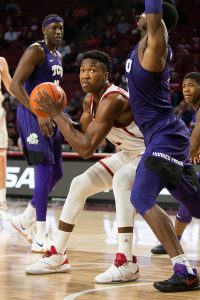 "It made me appreciate school a lot more than I did before," Doolittle said of the suspension. "It was a wake-up call… I can't let my guard down regarding academics."
"He's had an interesting path," Sooner head coach Lon Kruger said of Doolittle. "But he's worked hard to get ready for this year, and it's good to see it paying off."
Hard work is an important part of a long-term investment in the sport Doolittle loves. But genetics helped shape his confidence more than anything else.
"Growing did a lot for (my) confidence early on," Doolittle said. "Going from 8th to 9th grade, I grew to 6-foot, 4-inches. That changed things and made me stand out. I kept working and was not ever satisfied."
Doolittle made his mark as a high school player at Edmond Memorial. He was a 4-star recruit and a top recruit in Oklahoma as a senior. Doolittle also won a state championship during his freshman season with future OU teammate Jordan Woodard.
Doolittle made his commitment to play for the Sooners after his sophomore season and stayed the course despite offers pouring in from across the country. But, being a Sooner was not always a part of his life-long plan.
"I never really was a Sooner fan. In fact, I'm the only one in my family to go to OU," Doolittle said. "My family was always Oklahoma State fans.
"I had committed when I was a sophomore, and I didn't spend any time looking back."
What ended up being a loss for the Cowboys was a major gain for OU. With his rebirth this season, Doolittle has become a key cog in the Sooner attack. The "new" Doo has not only become a difference maker for the Sooners but has developed into a complete player.
"He's more confident," assistant coach Chris Crutchfield said. "He's worked his butt off this summer. He just matured all around, as a person, student and basketball player. Sometimes it takes some kids to go through some rocky roads before they start growing up. He's been through enough adversity. Now, it's time."
Doolittle has made the most of his opportunity, including a potential season-changing moment in the home win over TCU. With the game tied and only seconds remaining, Doolittle took a pass from teammate Aaron Calixtie at the top of the key and powered his way toward the basket. With three seconds left, he stopped, put up a short jumper and banked in the game-winning basket.
After the shot, Doolittle turned and waved for the crowd to make noise and fans responded with perhaps its loudest roar of the season. High-fives and hugs followed for Doolittle, who saw it as another step in his growth as a basketball player.
"Fighting through contact, people are being really physical with me, given my size. I had to use that to my advantage, knowing they would put a bigger guy on me," Doolittle said. "Consistently trying to find ways to work around it, making the right play consistently."
Crutchfield not only credits Doolittle's physical attributes for his success but also his knowledge of everything the Sooners want him to do.
"He's so big, so strong and he knows how to play," Crutchfield said. "He knows every play from all five positions. It's rare. He's gifted in that area, but he's also gifted from the physical standpoint, the way he can handle the ball, shoot, defend. He helps our team."
Sooner fans have witnessed the evolution of Kristian Doolittle. While his growth and experience has been apparent, his goals are team oriented.
"Skies the limit… our coach preaches that we're not practicing for just a practice or the next coming game," Doolittle said. "We're practicing to play into March. We have what it takes to grind out possessions and grind out wins. We just have to keep playing hard." – BSM