Norman Home Builder Introduces Voice Activation in Model Home
by Lindsay Cuomo
Landmark Fine Homes brings voice activated technology into Norman home design.
Technology touches all parts of our lives, revolutionizing the way we connect with others, do business, and now, live life in our homes.
Dan and Amy Reeves, owners of Landmark Fine Homes, try to be leaders in the home building industry, and they knew right away that embracing this technology needed to play an important role in their mission to make life easier for their clients.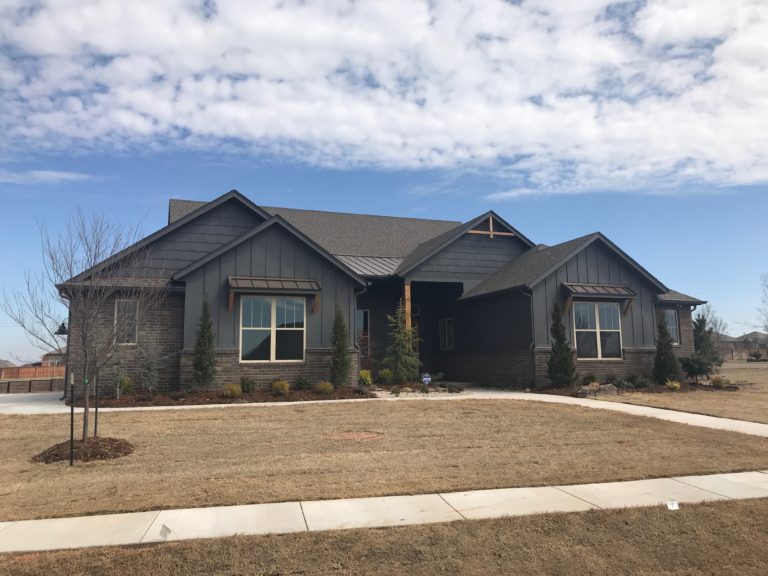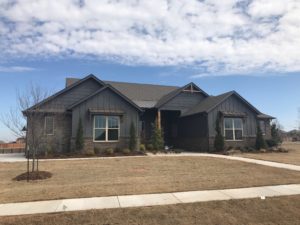 "Our priority is to build comfortable, safe homes that make life easier for our homeowners," Dan Reeves said. "This year, there was a huge push in voice activation technology at the International Builders Show in Florida. We decided to bring that technology to our model home in Norman."
Incorporating concepts is nothing new to the Reeves.
"We tackled an IPAD controlled home at a time when people were just becoming familiar with what an IPad was," Amy Reeves said. "That is the same year we were honored to win America's Best Builder from Builder Magazine."
Upon their return from the International Builders Show, Landmark put together what they called their techie team to explore the options available in voice activation. The team chose to use the popular platform Alexa by Amazon in their model home because of the number of compatible products available. That choice allowed them to seamlessly integrate several options into their home design.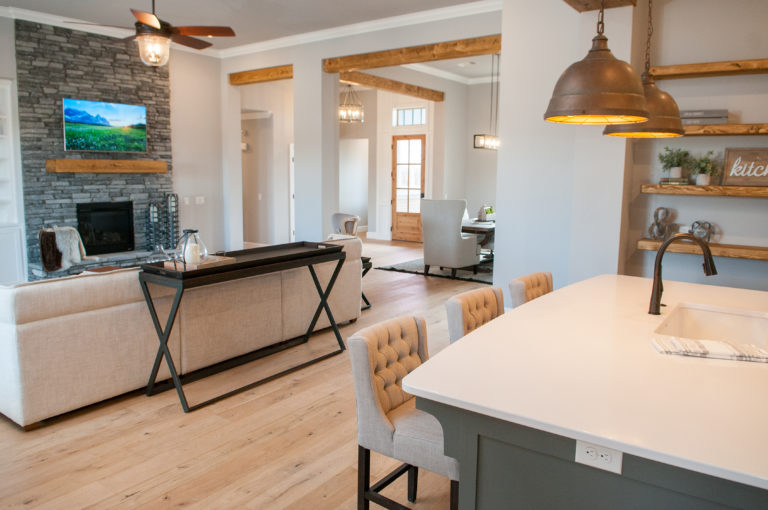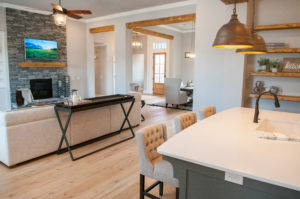 Their voice-activated technology options can include anything from security, to items focused on enhanced comforts. With a simple request, connected homeowners can preheat their ovens, turn off lights, raise their shades and adjust their thermostats or music.
Curious about the forecast for the day? Ask your thermostat. Do you have your hands full and need to close your garage door? Tell Alexa and she can do it for you.
"Most people have heard the saying 'Hey Alexa' but have no idea what all she can do," said Kaitlin Scorsone, design specialist with Landmark Fine Homes. "We have taken that platform as well as other home automation and put it in our model home in Norman."
Buyers are not only limited to Alexa compatible products. Landmark has other platforms that are available as well.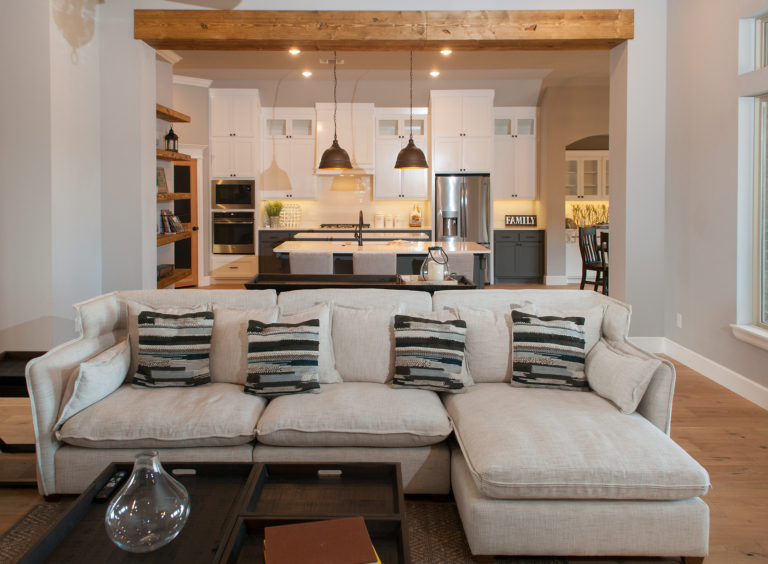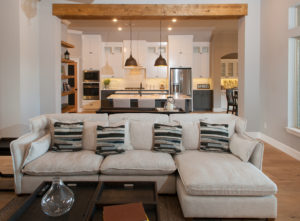 "Just as with any part of our custom homes, families have a lot of options to choose from in voice-activated technology," said Scorsone. "We've had a lot of fun incorporating this new technology into our model home, and we've been working hard to have it ready for the festival."
The model home, located at 741 Villa Verde Dr., will be on display during the upcoming BASCO Festival of Homes this June, as well as during open house hours, Thursday – Monday from 1 – 6 p.m. Landmark Fine Homes has developments in nine communities around the metro area, including Norman, Moore, Mustang, Yukon and Edmond. Homes start at 1,600 square feet.
For more information or to schedule a tour, call 347-5991 or visit www.landmarkfinehomes.com – BSM