As Oklahoma quarterback Baker Mayfield begins his awards tour, one distinction already rolled in. Mayfield was selected as the the AP Player of the Year after leading the Sooners on a 12-1 Big XII Championship run.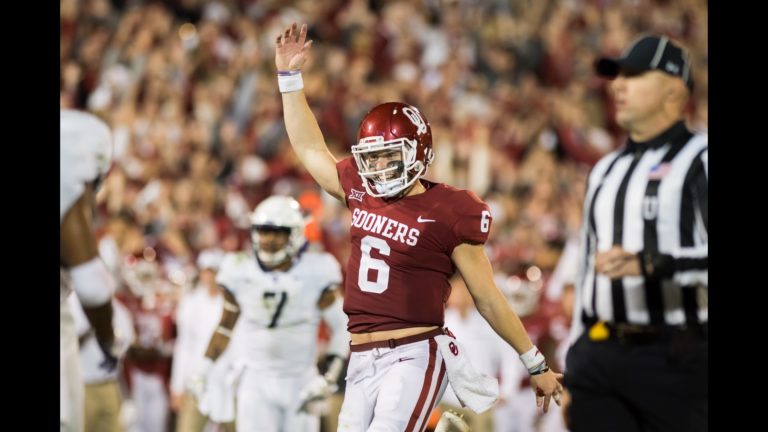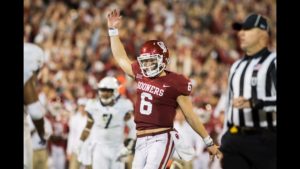 This figures to be just the tip of the iceberg for Mayfield in terms of postseason accolades. The Lake Travis product has thrown for 4,340 passing yards with 41 touchdowns against just five interceptions. He has also rushed for 310 more yards with five trips to the end zone.
Mayfield is now the fourth Sooner to win the award, joining quarterbacks Josh Heupel in 2000, Jason White in 2003 and Sam Bradford in 2008. The AP has only been handing out the award dating back to 1998, so that's an impressive list of Sooners that Mayfield joins.
"This is special to me. I'm on this awards trip right now with a lot of great players from OU and other schools, and every one of them deserves to be recognized. To receive this award is an honor and it's something just a few years ago I never thought would happen. Obviously I'm very happy and thankful that I'm being recognized with this," Mayfield said.
Mayfield is currently in Atlanta for the Home Depot College Football Awards that will air tonight on ESPN at 6 p.m. He is up for three different awards tonight: the Davey O'Brien Award (best quarterback), the Maxwell Award (best all-around player) and the Walter Camp Award (player of the year).
And, of course, Mayfield is the presumptive favorite for the biggest award in college football this Saturday when the Heisman Trophy will be announced.