Hospital Program Gives Pre-Med Students Early Peek at Medial Profession
by Catherine Poslusny
So many children dream of becoming doctors when they grow up. Whether inspired by real-life role models or the physicians they see on television, there's no denying that there's a certain allure surrounding the profession.
Unfortunately, with a job that requires such high levels of specialized knowledge and experience, there aren't many opportunities for would-be doctors to get a true taste of the career before investing their time and money into medical school.
The Belknap Memorial Pre-Medical Proctorship seeks to change that by giving pre-medical college students the chance to walk in the shoes, or at least in the company, of Norman Regional physicians.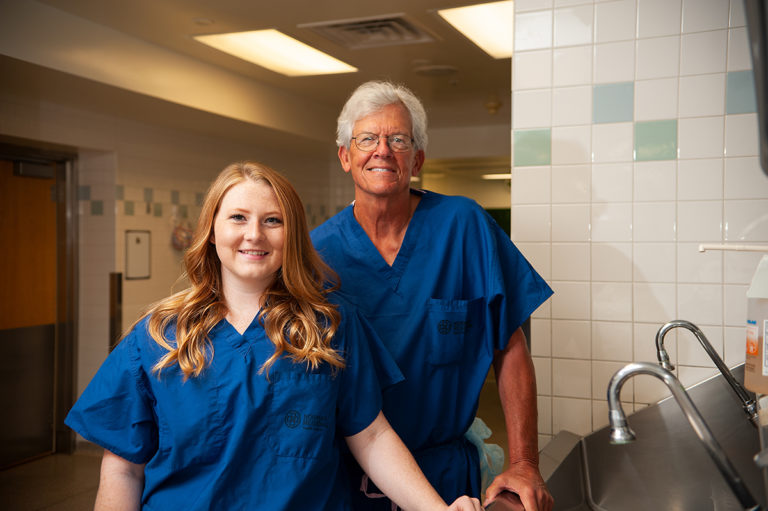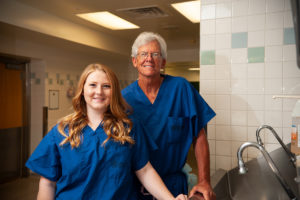 The proctorship offers the opportunity for a select group of students to experience first-hand the challenges and delights that come with a career in the medical field. Students are chosen based on their academic performance and community involvement. During the program, selected students shadow doctors, physician's assistants and nurse practitioners in a variety of specializations, introducing the medical students to the wide variety of career paths within the medical field, helping them to discover where their passions truly lie.
The program was started by Dr. Hal Belknap in 1989, with support from Norman Regional Hospital. When Belknap returned to Norman after serving in the military, his father challenged him to step up and give back to the community. And he did just that.
In addition to community service and his duties as a physician, Belknap sat on the admissions board for the OU School of Medicine. It struck him as strange that most applicants had little to no experience in the medical field. When he looked into it further, he found that medical volunteer opportunities were few and far between. To Belknap, that sounded like yet another opportunity to give back to the community that he loved so much.
He collaborated with Norman Regional, and asked his colleagues to volunteer their time to the budding program.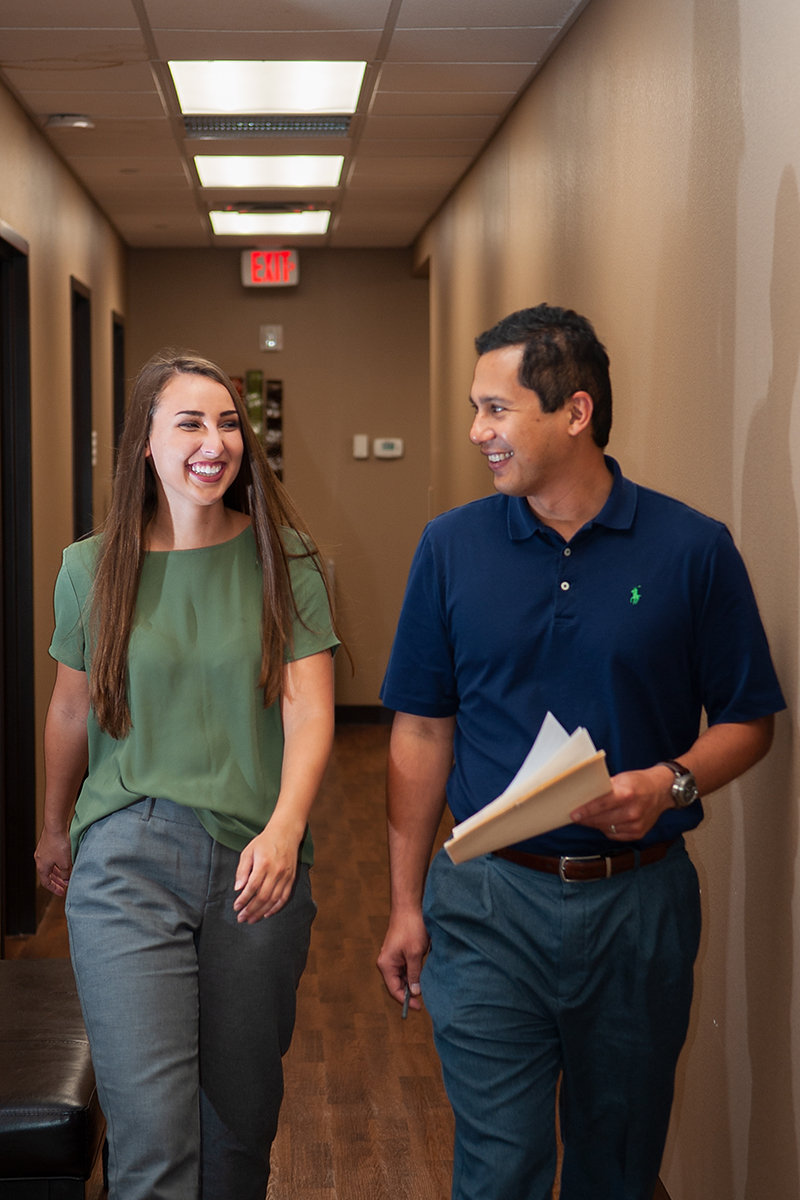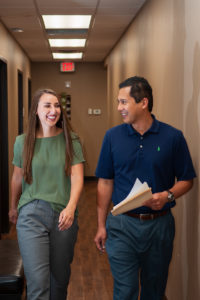 Belknap died unexpectedly in 2008, but the people closest to him refused to see his hard work wasted. Dr. Brian Yeaman and JoAnn Belknap, in partnership with the Norman Regional Health Foundation, worked to continue the proctorship that Belknap created.
Adrianna Elbon, an OU pre-med senior majoring in Psychology, appreciates that the proctorship gives her the chance to explore the medical field in a way that very few people have the opportunity to do. Through the program, she's discovered how much joy she finds in the interaction between physicians and their patients.
"Every physician I've been with has been great and very thorough with their patients. It showed me what kind of doctor I want to be," Elbon said.
Elbon is from rural Oklahoma, and she looks forward to going back and making a difference in her hometown of Vian.
"Putting more physicians and clinics in rural areas is so important," she said.
Seeing first-hand how some travel up to an hour to receive medical care, she is passionate about the importance of rural medicine.
"Students from rural communities shouldn't shy away from chasing their dreams," said Elbon. "Being from a small town doesn't have to be a disadvantage. If anything, it's a driving force."
To Dr. Rick McCurdy, a general surgeon at Norman Regional, the proctorship offers a way to give back to students in the community, and honor Belknap.
"His commitment to patient care and his compassion for his patients was exemplary. Premedical students need to understand these attributes, not simply their individual educational endeavors, as they continue their journey to medical school and beyond," he said. "I applaud all physicians, who have taken the time to help advance the art of medicine like Hal Belknap did."
For Avery Rogers, a pre-med junior at OU and social work major, the proctorship has been an eye-opening experience. She went into the program set on specializing in pediatrics, but during her time shadowing volunteer physicians like McCurdy, she found a fascination with surgery that she had never expected. Rogers discovered that the long, irregular days of a surgeon may just suit her personality better than the predictable hours of a physician that works in a clinic.
The proctorship has also offered her a renewed dedication to her chosen career path.
"I ask every doctor that I shadow if they would do it all again, and it's great to hear them say yes. It's reassuring to know that all of the challenges and hard work will be worth it," she said. "This experience has definitely given me the confidence that this is what I want to do."
During the program, students learn valuable lessons about work-life balance across different specialties, as well as the vast amounts of behind-the-scenes work that go into any successful medical practice. Through it all, they are reminded of Belknap's legacy of reaching out to the community and finding innovative ways to improve the lives of its residents.
JoAnn Belknap loves speaking to each new group of pre-med students every year and learning how her late husband's initiative has helped them find confidence in their decision to go into the medical field.
"Hal loved seeing people excel and find their passions," she said, happy that his efforts have inspired so many students and helped doctors to find ways to volunteer. "The opportunity to give back to the community meant everything to him." – BSM