Norman Doctor Brings Passion for Music to Dental Practice
by Kaylee Campbell
Dr. Derek Mask is more than a dentist. He's also a music lover. So much so that he combined these two passions to create a practice with a unique feel.
The building is modern, featuring clean lines and a carefully curated collection of music memorabilia on display. In fact, Mask Dental Studios feels more like a rock 'n' roll museum than a dental office.
Mask has collected guitars and music memorabilia for many years, said Lori Wood, business manager at Mask Dental Studios.
"There's a music history here, and I think patients find it very interesting."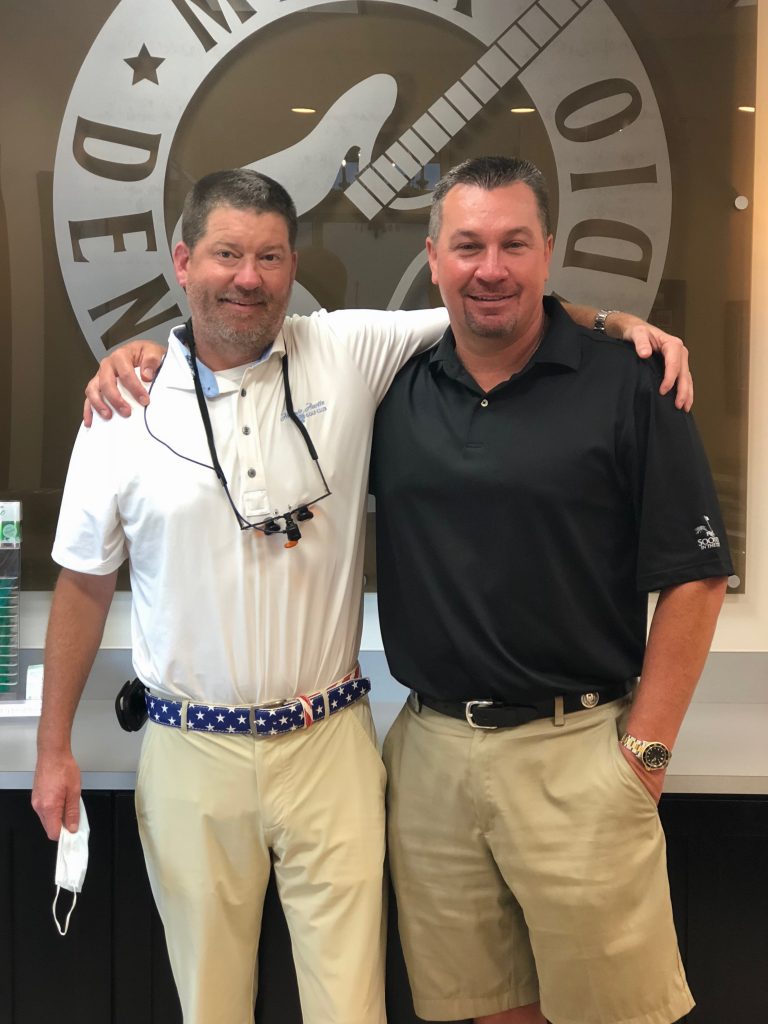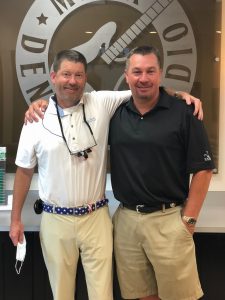 "I started collecting music memorabilia, and specifically guitars, when I decided my collections would be the foundation of my office decor," Dr. Mask said. "I truly believe my office represents my personality and my passion for music."
The collection at Mask Dental Studios boasts some 20 guitars, many of which are signed, among other treasures from throughout rock 'n' roll history.
"He's a huge Beatles fan, so he has a lot of Beatles memorabilia," Wood said. "He has a Stevie Nicks microphone and a Johnny Cash guitar," to name a few.
Mask has traveled near and far to amass his collection, but Oklahoma is his home.
Having spent his youth in Edmond, Mask attended the University of Oklahoma for both his undergraduate studies, as well as dental school, and in that time, he grew to love Norman.
After graduating from dental school, Mask hung up his figurative shingle and set up shop in Norman. Now, 15 years later, he is joined at Mask Dental Studios by his former dental school classmate, Dr. Jay White.
White, who also practices dentistry in Duncan, was looking for a way to split his time between Duncan and Norman, and the opportunity to join Mask Dental Studio came along at the right time.
"When you're looking for a practice, you're also looking for a culture, and I think it really was just a perfect fit," Wood said. "Our culture is very much a family culture."
The culture is relaxed, too.
"Dr. Mask is extremely funny and casual," Wood said. "He introduces himself as Derek. He's not what you would think of as a typical dentist mentality. I think he makes his patients extremely comfortable."
Dr. White is pretty similar. He describes himself as relatable and down-to-Earth, two traits that are a perfect fit for this modern dental practice.
"I love interacting and working with people," Dr. White said. "I have the dental skills to work with people, but I also have the personality to relate to people."
"There's a lot of people who are fearful of dentistry, and our goal is to make them feel comfortable and make them feel like family. We want to make their experience a positive one, not one that they are fretful about," Wood said.
Mask Dental Studio is currently accepting new patients of all ages, and provides preventative, diagnostic and cosmetic services at their office, located at 3560 RC Luttrell Dr., near 36th and Tecumseh in Norman. – BSM