By Lindsay Cuomo
Before the Mile of Cars in Norman was a destination, Jonathan Fowler was working at his grandfather's Toyota dealership; delivering company mail, helping his mom in accounting and hanging out in the parts department.
"Grandpa would let me steer cars around the parking lot while he pushed the pedals," Fowler said. "I would watch while they made commercials. There was always something different going on around the dealership."
Despite his lineage in the car business, he decided in his teen years that the family business wasn't for him.
"I got really into music," Fowler said. "I didn't want anything to do with the car business, and that persisted through college."
He pursued a degree in Letters at the University of Oklahoma and poured his focus into other passions. He even spent a year working at a ski resort in Keystone, Colo.
However, his last semester at OU would be a key turning point for Fowler.
"I decided to work at the dealership for a few months to save up some money to get out of Norman," Fowler said. "And, in six months, I fell in love with the company. There were so many familiar faces still working here that I grew up around as a kid. Many still do."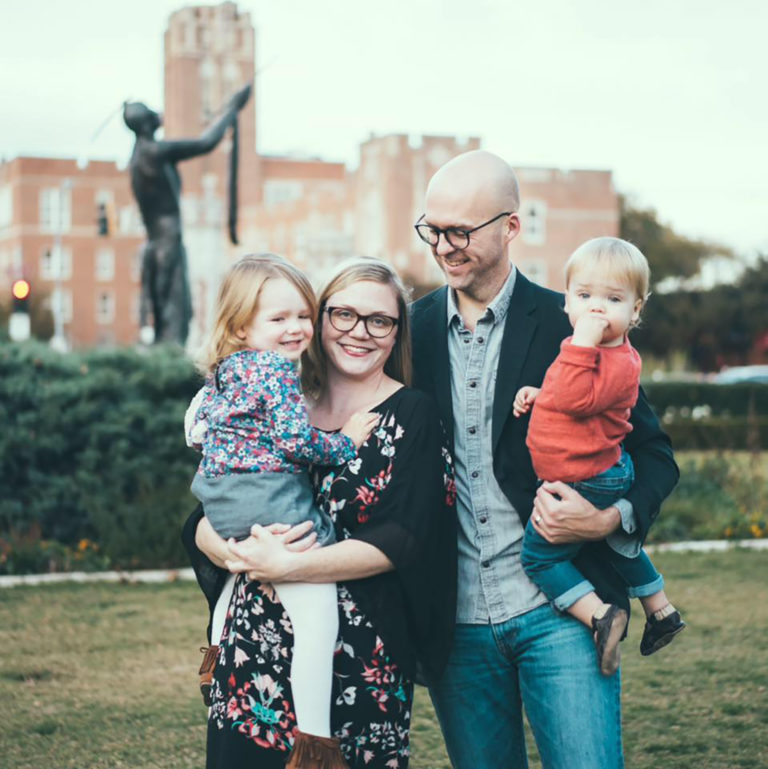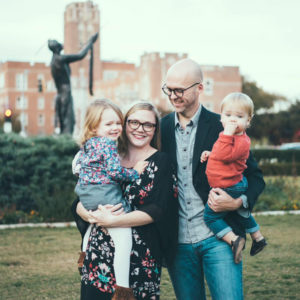 After working for three years in different departments and learning all he could about the industry, Fowler was given an opportunity to open a new Volkswagen dealership in Norman.
"Volkswagen was a relatively new and unproven brand at that time," Fowler said.
But the Fowlers had already been through a similar situation when they began selling Toyotas in 1973, so Jonathan Fowler used those family experiences to reintroduce Volkswagen to the metro area.
"So much of my marketing strategy was based on what my grandfather did," said Fowler. "I would ask him for guidance and he would tell me stories about what drove his success. In the beginning, my grandfather was selling about 10 cars a month so expensive advertising wasn't an option. He had to get creative. He worked really hard to build relationships in the community."
Fowler followed his grandfather's advice and got creative. Leveraging his love for the arts and blending it with the Volkswagen brand, Fowler helped form a program call VDUB Sessions in partnership with The Spy FM to promote local musicians and touring artists.
"I am a field musician at heart and that fit so well with the (Volkswagen) brand," Fowler said. "It was a genuine way to connect to our customer base and help local artists."
Fowler knows that music's impact goes well beyond selling Volkswagens. His involvement with the Norman Music Festival and the Norman Arts Council helped cultivate Fowler's vision for how the arts impact communities.
"My selfish love of music shifted," he said. "My perception grew as I got to see how much the arts can be an economic driver and transform a community."
"Art events bring people together," Fowler said.
He demonstrated that when he helped paved the way for Norman's first music festival.
It all started when he was invited to attend a planning meeting for what had been an old idea "that had been around for a while."
"As I looked around the room, I quickly realized everyone was there for a reason. They all had a skill set, a role to play," Fowler remembered. "As I looked around I realized we needed someone to do the fundraising. I was young and didn't really know what I was getting myself into, but I wanted to see rock stars come to Norman."
He came up with a plan to make his first pitch to his dad.
"He told me no," Fowler said. "So, I called Tommy Ferguson. I knew if I got Mr. Ferguson involved others would follow. When he wrote me that check, I felt like I had won the lottery."
The Norman Music Festival became a reality in 2008 and has continued to grow ever since. But, for Fowler, he discovered something in himself.
"It was a gamble that paid off," he said. "I found something I loved. I am very proud to have contributed."
Today, Fowler is the vice president of operations for Fowler Holding Co., serves as chair for the Board of Visitors for the Sam Noble Museum and sits on a steering committee for Plan Norman, a group that oversees the potential growth of Oklahoma's third-largest city and works to enhance the community's assets.
When he isn't working or volunteering, Fowler is enjoying his two children, Winnie, 3, and Ezra, 2, with his wife, Natalie, and is making plans to restore a historic home in central Norman.
"For the kid who grew up here and just wanted out, I am really proud to be a part of the Norman community," Fowler said.