Campus Lodge Apartment Community Undergoes Upgrades
by Lindsay Cuomo
Apartment living is an integral part of a college community, and OU students have a variety of complexes to choose from. Campus Lodge joined the east Norman landscape in 2004 and has been operated by The Collier Companies, one of the largest privately-owned, student-housing providers in the United States, for the past 12 years.
The Collier Company owns more than 10,000 residential units in Florida, Georgia and Oklahoma.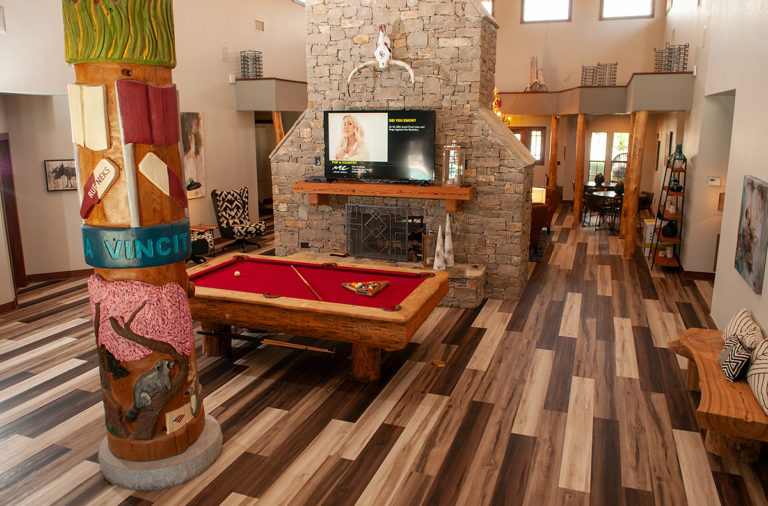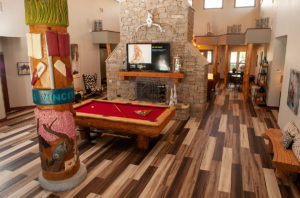 In an effort to maintain its high-end feel, Campus Lodge recently underwent some significant renovations, all aimed at enhancing their residences' experience.
"We're constantly doing upgrades to our community to ensure that our residents love living at Campus Lodge," said Courtney Spears, the apartment's assistant community manager in leasing.
The spacious complex underwent a property-wide paint project to freshen the original brown and orange exterior hues with a modern blue, green and grey color scheme. Each apartment got an upgrade on the inside as well.
"All the apartments now have a much more modern look with new leather-style furniture in the living room and bedrooms," Spears said. "And each got new carpet and wood-style flooring."
Additionally, the clubhouse received an extensive overhaul, with new flooring, furniture, lighting and décor.
"We wanted to give our entire clubhouse a more modern feel without losing the character," Spears said.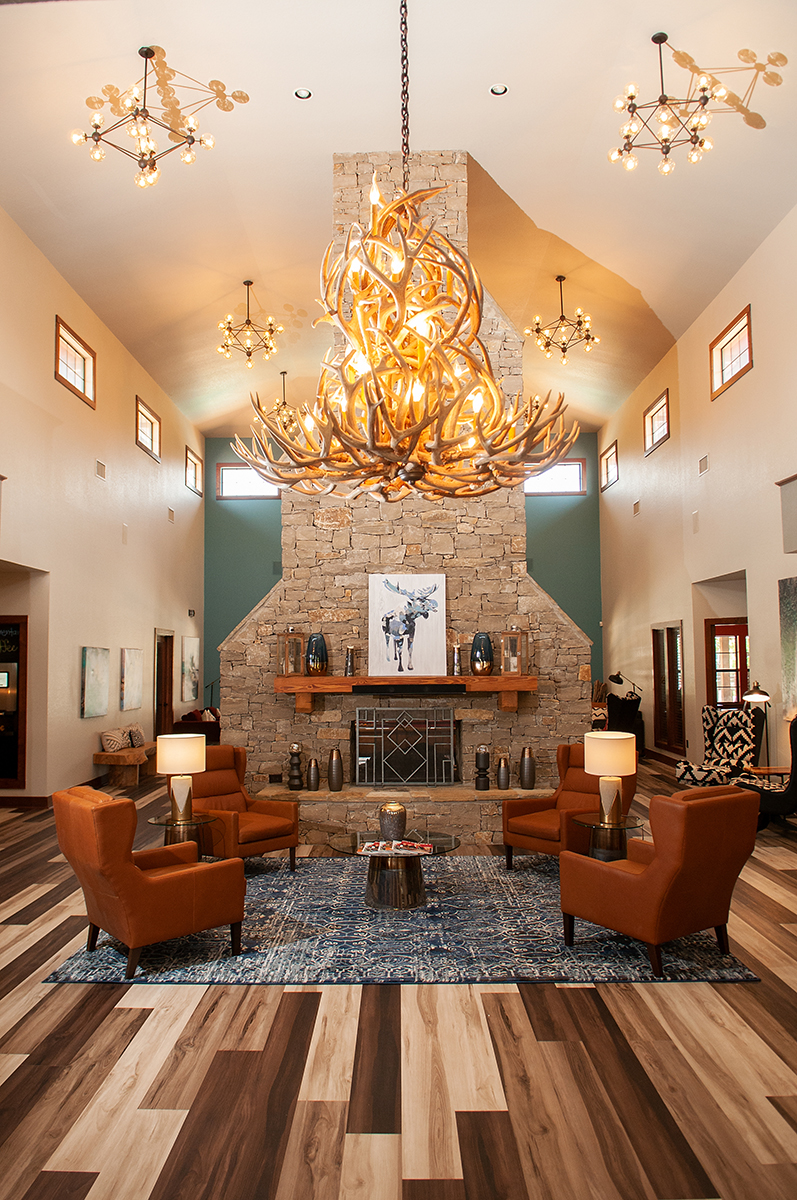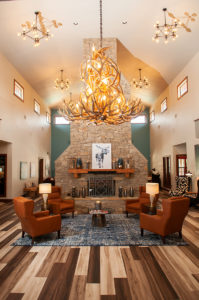 They also added new furniture to their resort-style swimming pool and new ping-pong and shuffleboard tables inside, amenities that compliment the other benefits of living at Campus Lodge including a poolside grill, 24-hour fitness center, study suites and an on-site CART stop.
"We offer high-end amenities at an unbelievable rate," Spears said.
Campus Lodge is currently offering leasing specials to sweeten their already competitive starting rates of $414 a month. As the fall move-in dates are quickly approaching, these deals aren't likely to last long.
"We're almost fully leased for our fall move in," Spears said.
To learn more about Campus Lodge or to start the leasing process, visit CampusLodgeNorman.com.
"Of course, anyone is welcome to stop by in person for a tour or give us a call at 701-3500 and we can start the process that way too," Spears said.
The leasing office is open Monday through Friday from 9 a.m. to 6 p.m., Saturday from 10 a.m. to 4 p.m. and Sunday from 1 to 5 p.m.
"If you sign the same day as your tour, we'll wave your $50 application fee," Spears said.– BSM