Communications Chief, 911 Call Staff are the First of the First Responders
by Marla Freeman
Oklahomans depend on 911 in an emergency, but often take for granted the behind-the-scenes efforts it takes for the call to be answered and the message to be delivered.
Fortunately, for residents of Norman, Russell Anderson works hard each day to ensure help is there quickly during life's scariest moments.Anderson has worked for the Norman Police Department for almost two decades, currently serving as the communication systems manager.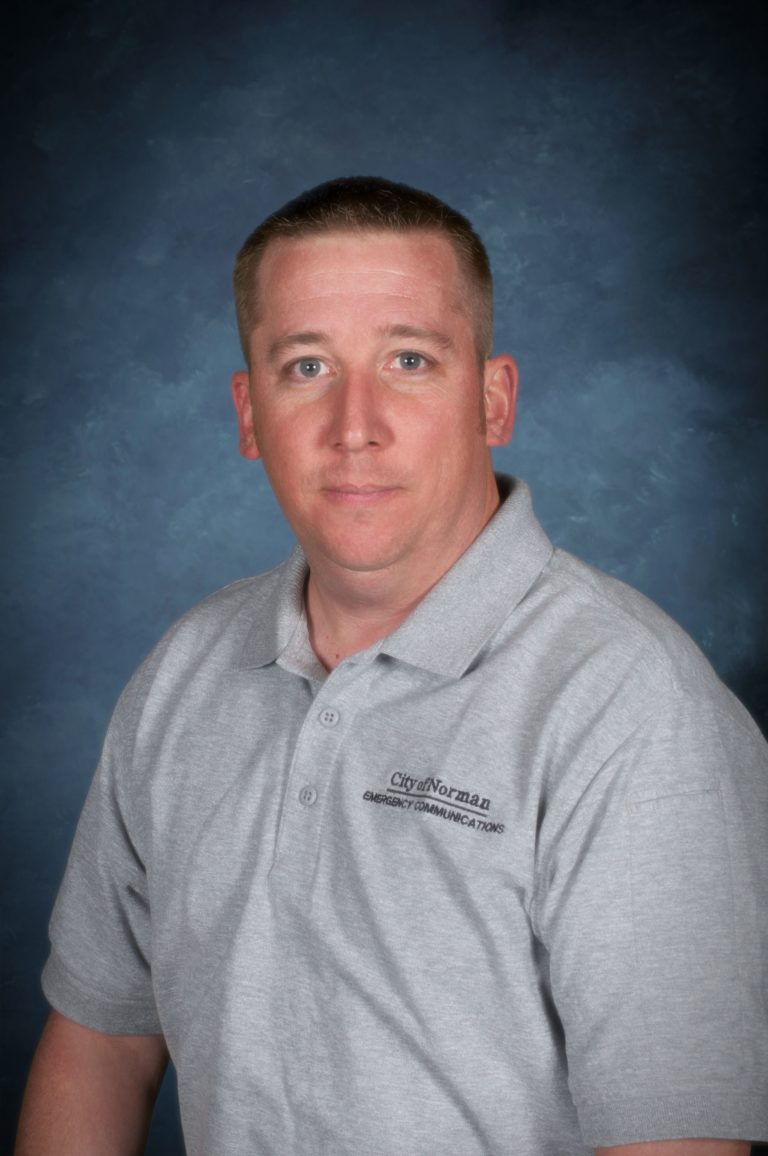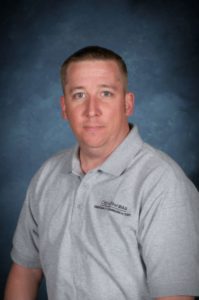 "My responsibility is to make sure that when someone calls 911, they are able to talk to a person, and that person gets that information out to the officers, paramedics, firefighters or animal welfare in a timely manner," he said.
In addition to managing the dispatch center and radio system for the City of Norman, Anderson also develops action plans for responding to disasters as well as researches, procures and implements reliable communication systems as part of his job.
"Right now, we're in the middle of a complete radio system change," he said.
Voters approved a permanent half-cent public safety sales tax in 2014 to fund public safety needs, including the new communication system. A $16 million project, the new radio system will ensure coverage to six sites throughout Norman, including inside brick structures.
"The current system has dead spots, which poses a huge public safety risk and officer risk," Anderson said.
In 2017 alone, his team processed more than 186,000 nonemergency calls and almost 40,000 emergency calls. As with any high-stress position, Anderson said his job isn't without obstacles.
"Staffing is the biggest obstacle we have to overcome," he said. "Due to budget, we don't have designated call takers. When a fire dispatcher has to answer a 911 phone, they can't dedicate their full attention to either (job). It poses a safety hazard because of the potentially missed radio traffic."
Without designated call takers, a supervisor and four dispatchers share the call load. Due to population growth, the volume of 911 calls has increased by 124 percent since 2004.
"With increased population comes more crime, more emergencies, more traffic and more accidents," he said.
Anderson said he is looking forward to moving into the new communications center, currently in the design phase. It will be part of a planned Emergency Operations Center, located near 24th Ave. NE and Robinson Street. The center was also approved by voters as part of the public safety sales tax.
Beginning his career in 1998 in emergency communication in Santa Fe, N.M., Anderson said he and his wife chose to move to the Norman Police Department in 2000 because they felt it was a better place to raise their daughter. He has been promoted several times since.
"I really just fell into it, and I loved it," he said. "I had a small child at the time, and it was a good job with good benefits, and I have grown with the industry since then. I continue to educate myself with the new technologies that seem to come out every day."
Anderson said taking care of the first responders is one of the most important aspects of his role.
"I'm passionate about my job and taking care of the hero's behind the scene," he said. "Because there isn't more money to hire more dispatchers, I have to innovate, using technology to help make the job easier and less cumbersome."
He compared the job to customer service; except the customers are the citizens and when they call they are typically in a high-stress emergency situation. This in turn creates a stressful environment for both the dispatcher and emergency personnel.
Of the thousands of calls they receive, there are always a few head scratchers. Although most people respect 911 he said you just never know each day what you're going to get. The constant change keeps him on his toes and is what he enjoys most about his job.
"Every day is different," Anderson said. "Nothing is ever the same. There's a saying we have that goes, 'your worse day is my work day.'" – BSM