Sooner Carpet Cleaning Celebrates 25 Years of Success
by Kaylee Campbell
Twenty-five years ago, Jim Mitchell began cleaning carpets for a living and he named his business Sooner Carpet Cleaning. Over the years, the business grew, as did his family, but the two were never really separate.
"My husband started [the business] from scratch," said Carrie Mitchell, Jim's wife. "We were engaged when he started the business."
Although Sooner Carpet Cleaning started primarily as a carpet cleaning company, this husband and wife team has added numerous services, certifications and specialties over the years.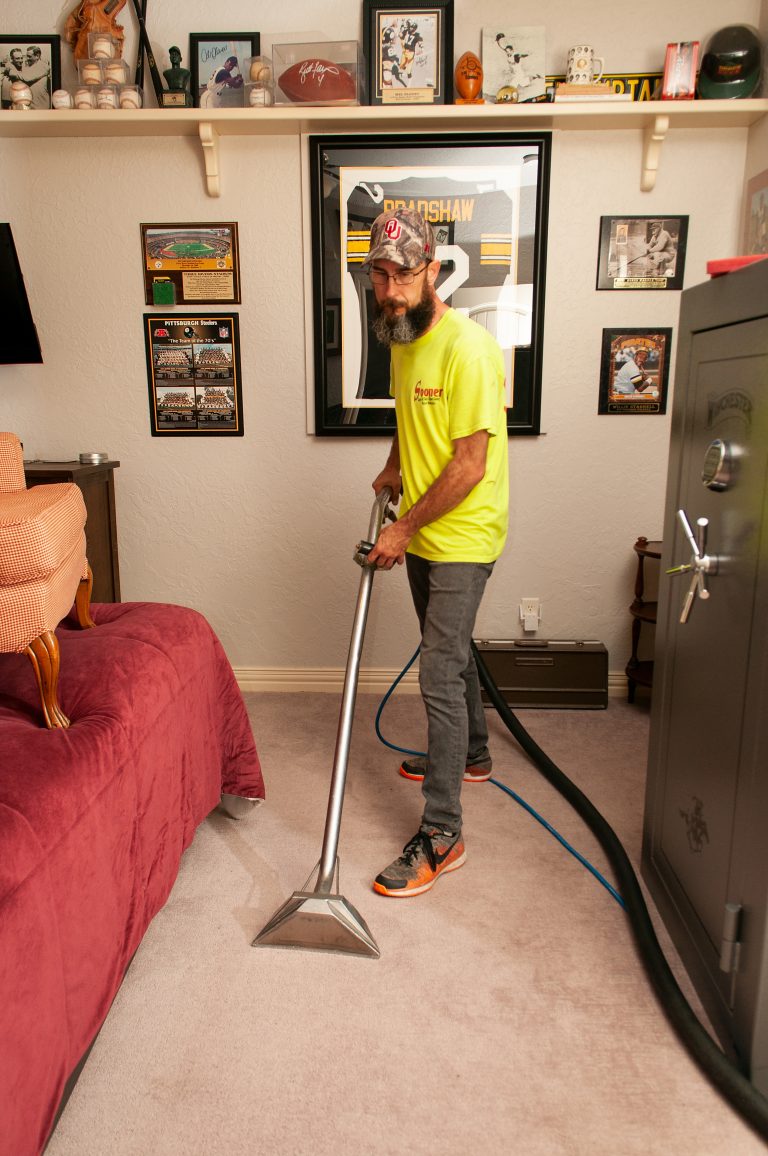 "Carpet cleaning is a very seasonal thing. So pretty early, we realized it was important to diversify," Carrie Mitchell said. "Not too long into the business, we started doing emergency water restoration and air duct cleaning. Once we started doing air duct cleaning, dryer vents and chimneys fit nicely with that too and required the same equipment."
About five years ago, Jim Mitchell became one of only a handful of people, and even fewer businesses in the Oklahoma City area to earn Air Systems Cleaning Specialist (ASCS) certification from the National Air Duct Cleaners Association. The certification has been a game changer for Sooner Carpet Cleaning, making it possible for the business to do large-scale air duct jobs including corporate and government contracts.
Today, the business retains its original services and continues to serve Norman and the Oklahoma City area on jobs big and small, but also it has become a one-stop-shop when it comes to dealing with a water damage crisis, offering general contracting.
"A lot of times, when someone has a water damage crisis, we will see that project through to the end, including paint and everything," Carrie Mitchell.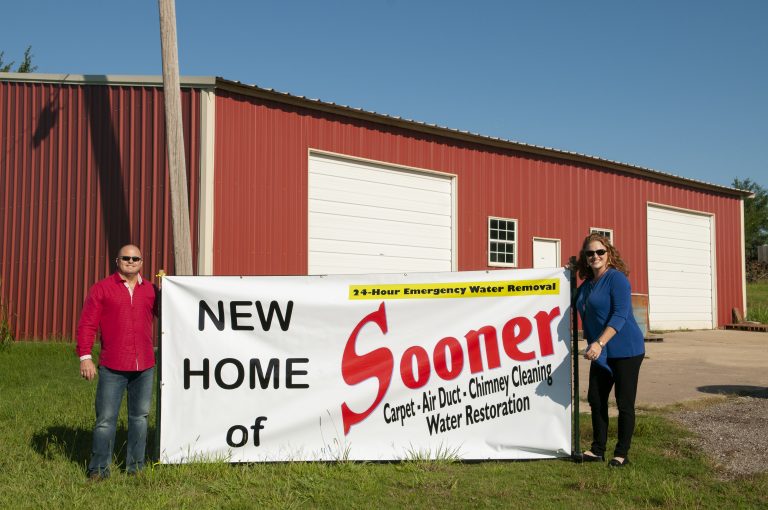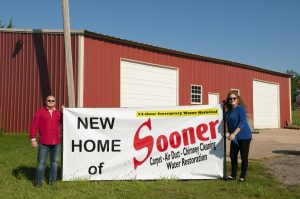 They are the primary restoration business for the City of Moore. They also have worked on a variety of Norman businesses and apartment complexes. This year, when there was a water main break at the J.D. McCarty Center, flooding some 30,000 square feet, Sooner Carpet Cleaning was called to help with the clean-up.
The Sooner Carpet Cleaning team prides itself on taking care of people and providing fast, personal service.
"We answer the call in the middle of the night to come out," Carrie Mitchell said. "We have one of our staff people answering the phones, or one of us. It doesn't go to an answering service."
Now, after 25 years of building their business from a rented space, Sooner Carpet Cleaning is getting a place of its own.
"We just bought a piece of land where we are going to build our own building and move our business to," she said.
Their new location is off State Highway 9 West, and the company broke ground this summer. The new building will be double the size of their current location, and although it will be under construction during the business's official anniversary, it seems like the perfect way to celebrate such a momentous occasion.– BSM