by Tegan Burkhard
A central wall physically divides the two halves that comprise Press & Plow in Norman, yet this pairing of liquor store and coffee shop sings a delicious duet. The left side offers carefully curated wines, beers and spirits, while the right door opens onto a matching charcuterie with cups of coffee, sandwiches and groceries.

Step inside either section of Press & Plow, and meet the heart of the operation, general managers Gina Miller and Lucas Yeager, who seamlessly merge the separate sections of the shop. Gina runs the fine wine and spirits, while Lucas mans the coffee and provisions.

"We are really lucky that we understand each other's weirdness," Miller says. "There's not a lot of people that you can throw into a new business together that were meant for each other."

Miller and Yeager invite Press & Plow customers to experiment with flavor profiles, ingredient combinations and tasting techniques.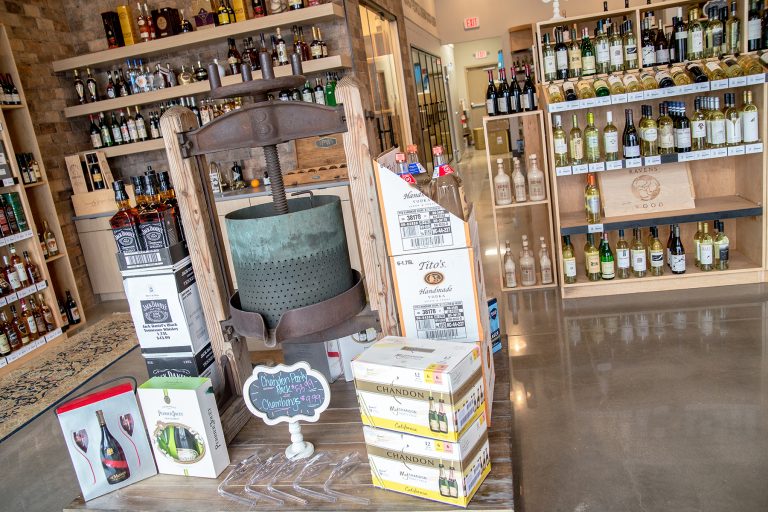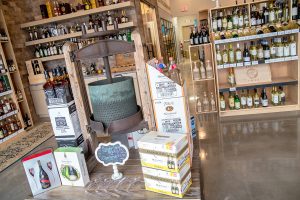 Shopping, sipping and eating at this one-stop shop is more of an experience than the typical errand. Guests can gather at the Barrel, a 12-person table, for a bi-monthly wine, whiskey and spirit tasting, which is paired with complementary courses to discover new passions of the palate. On a more regular basis, step up to the coffee bar, and select tapas and bar snacks created with ingredients found on the shelves.

With each Press & Plow visit, Yeager and Miller learn from their customers' taste preferences and suggestions and pass along their own knowledge of the purposefully chosen boutique of wines, infusion kits, locally-made candles, imported flour and roasted coffees, not typically found on grocery store shelves.

When customers request personal favorites, Miller says she makes it her mission to try and secure a selection. Over on the coffee shop side, Yeager aims for the same high level of hospitality.

"We put care into every little detail that goes into drinking a latte," Yeager says. "We'll warm your cup up with hot water before we do it. Every morning, between every shift, we're tuning in the espresso so it comes out with the perfect ratio of water to coffee, and taking care in how we steam milk for each beverage so that each one is unique and has a purpose."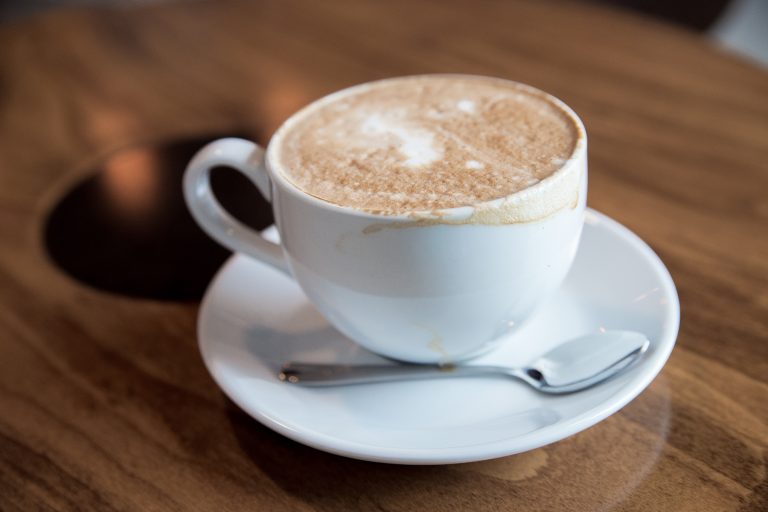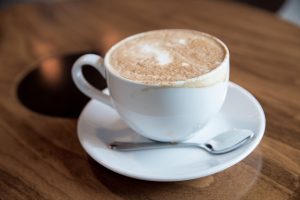 At the coffee bar, you can choose between traditional cortados, flat whites, ristrettos, lattes and mochas for a selection of flavorful cups of coffee. Tea drinkers, too, can choose from more than 50 flavorful blends, from fruit paradise and Asian pear to marzipan and wuyuan jasmine. Or, order a hot chocolate and watch Press & Plow baristas whip up a rich cup, topped with chocolate shavings and a dollop of whipped cream, which is best enjoyed at the bar or at a cozy table with friends.

Before heading over to the spirits shop, browse through gourmet pastas, sauces and oils, or take home a bottle of fresh-squeezed orange juice or some house made, organic granola.

Behind a refrigerated case, Press & Plow displays a fine selection of creamy brie, goat cheese and hand selected meats.

"We want to find the best distributors, the people who are going to treat the cheese like a living organism, because that's what it is," Yeager says.

Wander over to the left side of Press & Plow, and peruse through the vast selection of Oklahoma-brewed beers, aged whiskeys and exclusive spirits. Pop in for a rosé recommendation, canned wine, kegs and chilled wines kept at 55 degrees, or create the perfect cocktail with the help of infusion kits, premium mixers, flavored rimming salts and cocktail rocks in store.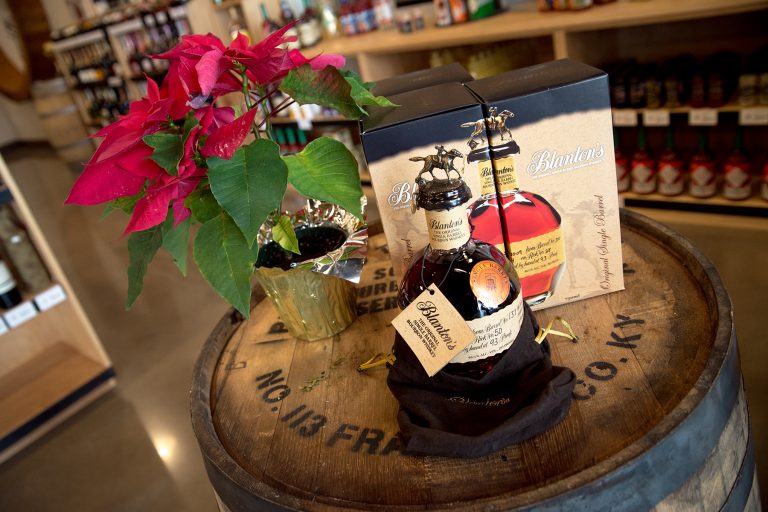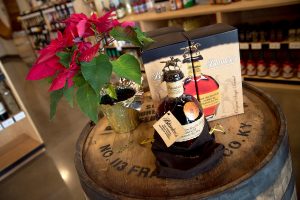 Whether starting at the liquor shop or waking up with a hot cup of coffee, be sure to travel between both Press & Plow sides for the comprehensive, hand-in-hand experience, and come away with a new, must-try recipe or a newfound beer to love.

"The amount of love that we have for this place," Miller says. "Hopefully we can transfer that to our customers." – BSM