By Josh Helmer
Norman North (24-2) secured its fifth state tournament appearance by topping Edmond Memorial 57-46 to win the area championship. Winners of 16 straight, the T-Wolves are red hot at the right time of the season.
Their opponent is Sand Springs who is making its sixth state tournament appearance in school history and first since 1963. The Sandites made it in thrilling fashion, too. Leading scorer Colt Savage (21.4 points per game) hit a game-winning shot versus Owasso to send Sand Springs back to 6A's biggest stage.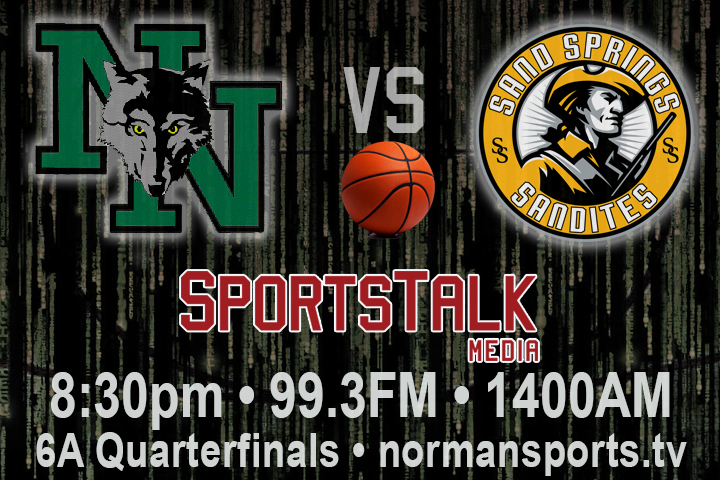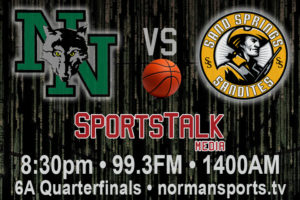 The SportsTalk network will have all of the state quarterfinal action covered for you both on radio and via a live video stream on Thursday night when Norman North and Sand Springs square off at 8:30 p.m. from Catoosa High School. Our pregame show will begin at 8 p.m. on the SportsTalk radio network on 99.3 FM/1400 AM and with the video stream at normansports.tv. Join us for all of the fun!
Don't forget to download the Norman North Athletics App by searching for it in your App Store. It has access to Thursday night's broadcast as well as schedules, news, highlights photos and more.