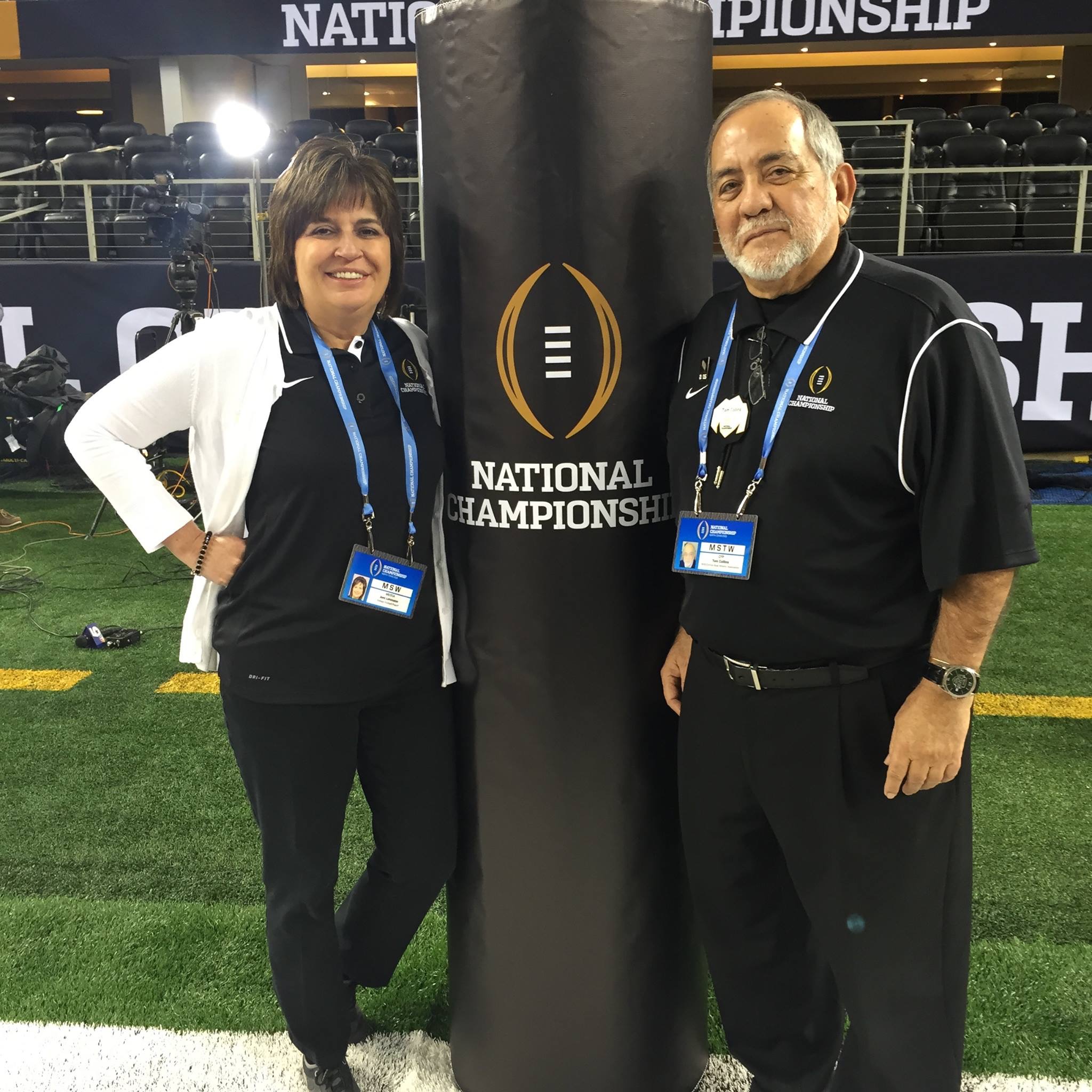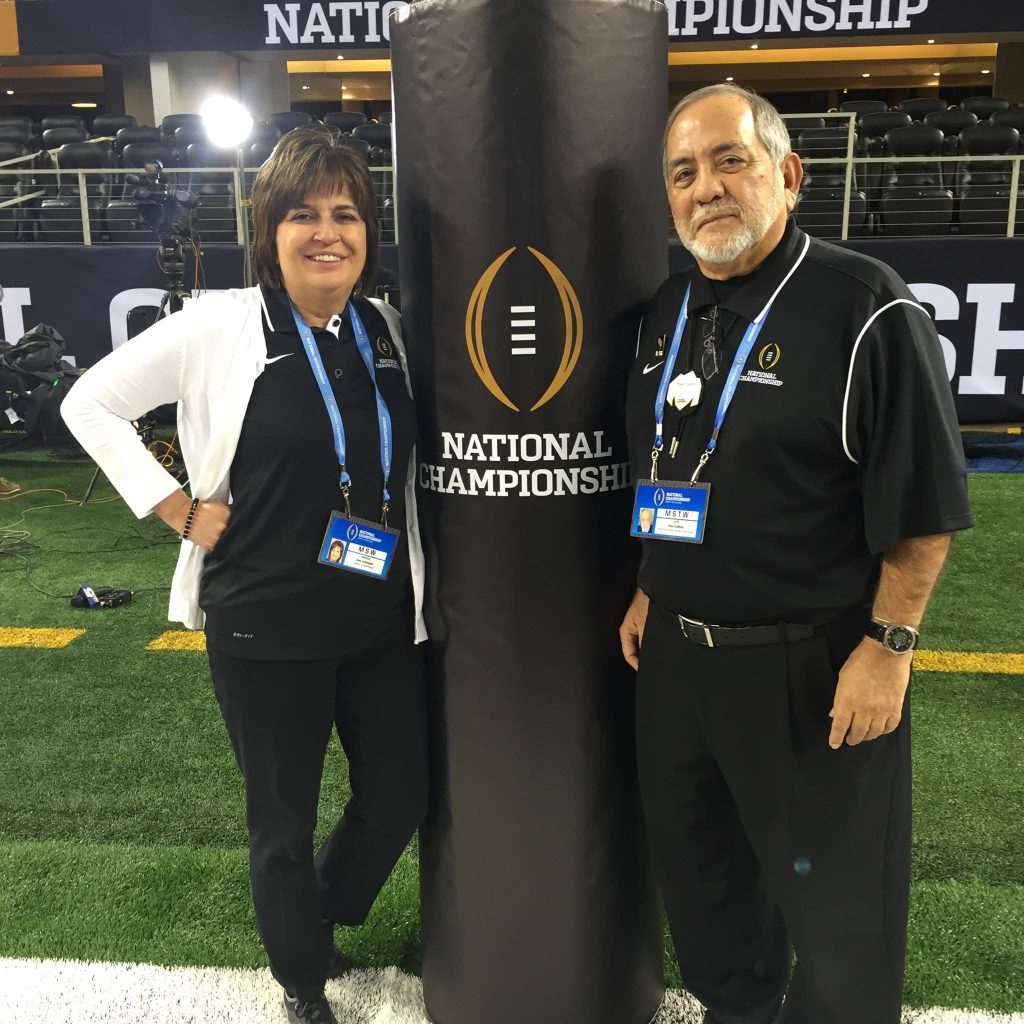 The man so many have come to know and refer to as Taco recently finished up his 27th year as an event volunteer at the Women's College World Series. Taco's given name is Tom Collins and he's regularly worked plenty of Big 12 events as well for years: media days, football title games, baseball, softball and basketball tournaments, too.

The 72-year-old is currently in a battle with pancreatic cancer, though. Still, despite chemo treatments that zapped him of his strength and caused him to lose 50 pounds, Taco wanted to be at the WCWS.

"I figured if I didn't make it to something I wanted to go to, then the cancer was winning and I wasn't. I wasn't going to let that happen, so I made the Big 12 women's tournament the week before and then the following weekend I spent a week at the Women's College World Series. That just let me show the big 'C' that it had a fight on its hands," Taco said.

Naturally, Taco has made a lot of friends from his time at the WCWS and other events he's worked. The Oklahoman's Jenni Carlson described him as the "unofficial ambassador of the WCWS" in her June story. And, to those that know Taco, it's true.

Two of his longtime friends were quick to offer up support by creating "Team Taco" t-shirts to help fund his treatments. Teje Hopson and Raylene Smith saw the reaction to Carlson's story in The Oklahoman about Taco and saw an opportunity to assist.

"We just kind of noticed how many people chimed in and that he had so many friends and people wishing him well and wanting to help him through. We just thought we probably need to do something," Smith said.

Hopson and Smith got to work with their husbands, Jim and Chip, and connected with Norman embroidery company Anything Goes who donated all of the shirts and the printing.

"It's been great. Every penny we've made has gone straight to him, because they all know him and love him, too," Smith said.

They have sold over 300 shirts to help Taco to date. And orders have come from all over.

"It's been super, super positive. We have absolutely shipped shirts all over the United States. Of course, a lot of his local friends. Just people coming out of the woodwork wanting them," Hopson said.

Smith echoed that sentiment on the widespread reception to their "Team Taco" t-shirts.

"Everybody has been excited to help him out and that we were going to do this for him and been very generous. We've gotten several donations that they didn't even care if they got a t-shirt or not. It's been easy to unload these t-shirts," Smith said. "He's just kind of a fixture in Norman. Everybody that's ever gone to school there or even goes to games there knows Taco."

The support has not been lost on Taco, either.

"This is probably one of the worst things you can go through in your life is cancer. I knew I had a lot of friends, I've met a lot of people over the years, but I had no idea how good of friends that I had until this thing came up. It's just amazing. I'm blessed to have the friends that I have. I had no idea how it would take off," Taco said.