Fresh off last Saturday's 91-83 victory at then-No. 3 Wichita State, OU entered the AP Top 25 for the first time since reaching the 2016 Final Four. The win over the Shockers was Oklahoma's first road win against a top-three opponent in non-conference play in program history.
The Sooners are back in action tonight when they play host to Northwestern State (3-6) out of the Southland Conference at 6 p.m. inside the Lloyd Noble Center. Here's some quick notes about the Demons and Sooners heading into tonight.
Jalan West leads Northwestern State in scoring, but can distribute the basketball, too
West is the bell cow for the Demons. The senior averages 13.3 points per game on 45 percent shooting from 3-point range and dishes out 4.7 assists per game. Here's a couple other interesting notes about West. First, West led the NCAA with 7.7 assists per game during the 2014-15 season. Second, the 5-foot-11 point guard was granted a rare seventh year of eligibility on May 5, 2017, after suffering a pair of knee injuries that sidelined him throughout his career. He had to sit out the first three games this season due to a secondary, Level III self-reported NCAA violation that occurred in the aftermath of his second knee injury last fall.
Ishmael Lane and Iziahiah Sweeney also average double-figure scoring
Junior forward Ishmael Lane averages 11.0 points and 6.8 rebounds per game, while senior guard Iziahiah Sweeney nets 10.6 per game. Thus far this season, Sweeney is taking more 3-point attempts than at any other point in his career (2.7 per game) and the results have been less than desirable. Sweeney has hit just 4-of-24 3-pointers on the season, which is good for just 16.7 percent from beyond the arc.
Trae Young continues his tear for Oklahoma
The freshman standout has led OU in scoring in nine straight games and picked up his fourth double-double of the season versus WSU with 29 points and 10 assists. The Norman native continues to lead the country in scoring average with 28.8 points per game. He is shooting 47 percent from the field, including 37.5 percent from 3-point range. Perhaps most impressive, Young gets to the free throw line with incredible regularity. Think about this: Young attempts 8.9 foul shots per game. It doesn't hurt that he's an 87.5 percent free throw shooter at the moment, which means he's scoring 7.8 points per game from the free throw line alone.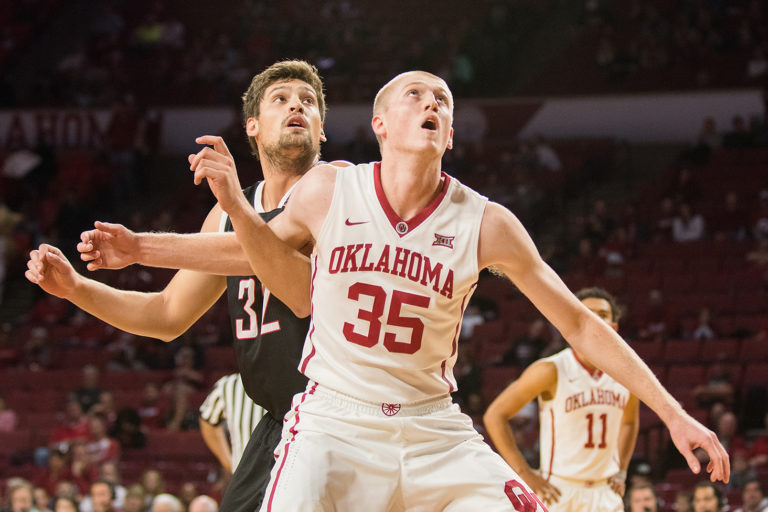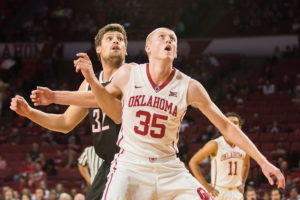 Brady Manek joined Young as a breakout rookie versus Wichita State
Young wasn't the only freshman that loved the trip up I-35 North to Wichita, Kan. Freshman forward Brady Manek finished 8-of-16 from the field (5-of-13 from downtown) to put up a career-high 21 points. Manek did most of that damage early on, scoring 16 in the first half to help pace the Sooners.
Kameron McGusty recorded a season-high 13 points in Wichita
There's plenty of numbers to dissect from OU's win over Wichita State, but sophomore Kameron McGusty scoring his season-best 13 points on 5-of-9 shooting from the floor (3-of-6 on 3-pointers) may have been the most important. McGusty was arguably the best player for the Sooners last season after Jordan Woodard was lost for the year to an ACL tear, so getting him acclimated with what the Sooners are doing is a must.