Coming off an 85-83 win over then-No. 25 USC in the Basketball Hall of Fame Classic at STAPLES Center, Oklahoma (7-1) gets set for its biggest test of the season. Freshly into the rankings at No. 24 in the USA Today Coaches Poll, the Sooners travel to Wichita, Kan., to take on No. 3 Wichita State (8-1) from INTRUST Bank Arena Saturday at 3 p.m. on ESPN2.
It's the return game in the series following last season's 76-73 Wichita State victory inside Chesapeake Energy Arena in Oklahoma City. Neither team shot well a season ago, but it was Wichita State that really frustrated Oklahoma. The Sooners shot just 30.8 percent from the floor (20-of-65) and just 28.6 percent from 3-point range (6-of-21). Jordan Woodard scored 28 points to lead OU, while Zach Brown (17), Daishon Smith (13) and Darral Willis Jr. (12) were in double-figures for WSU.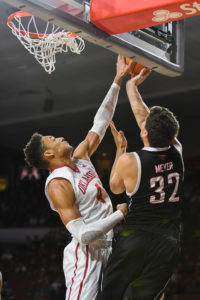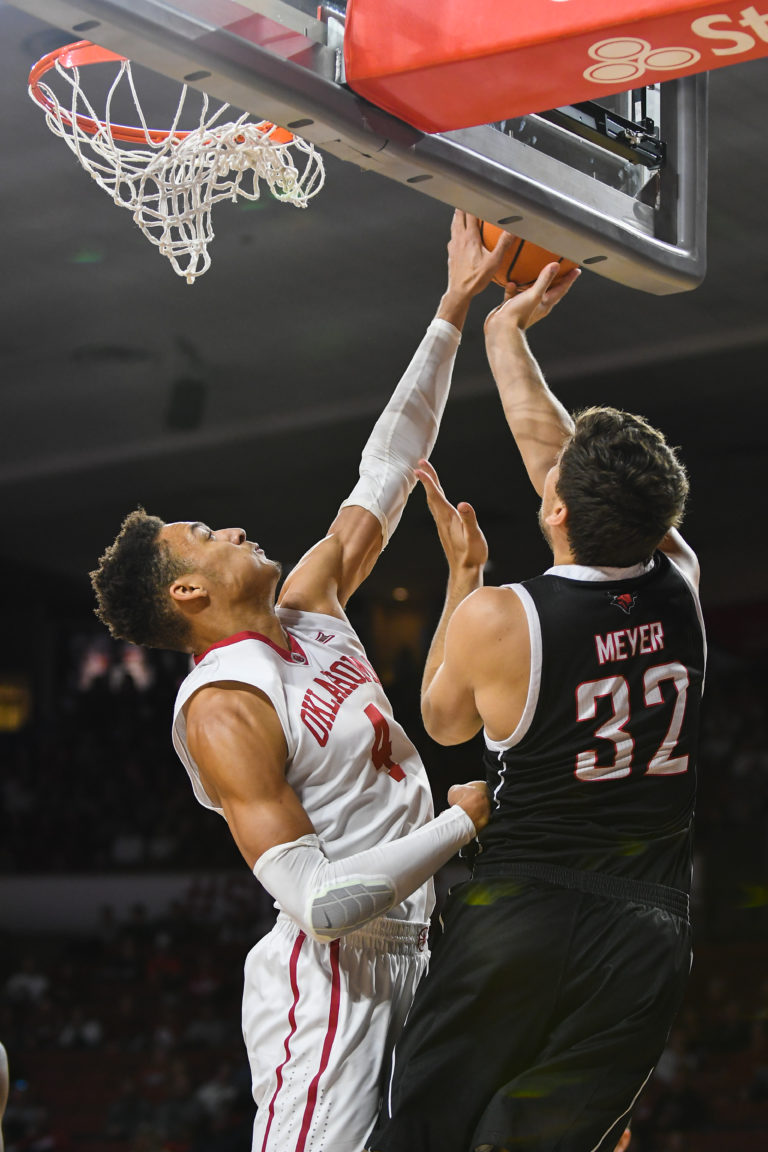 Let's find out more about the third-ranked Shockers and dive into this big matchup for OU:
Landry Shamet is the motor that makes the engine run
The sophomore guard out of Kansas City, MO., is fantastic. Shamet is averaging 16.3 points per game on 55.3 percent shooting from the floor to lead WSU in scoring average. He's also been lights out from beyond the arc, knocking down 53.5 percent of his 3-point tries thus far this season (23-of-43 from 3-point range). While his 16.3 points per game average is well below OU freshman Trae Young's nation-leading 28.8 points per game average, Shamet can fill it up when need be. Shamet went for 30 points against Oklahoma State in the Shockers' 78-66 win last Saturday. He's also scored 23 against Cal on Nov. 20, 19 against Marquette on Nov. 21 and 21 versus South Dakota State on Dec. 5.
The Shockers have Oklahoma ties
Senior center Shaquille Morris is from Edmond, Okla., and helped lead Edmond Memorial to the Class 6A state championship as a senior in 2012-13. The 6-foot-8 post is the second-leading scorer for WSU, averaging 13.3 points per game to go along with his 4.9 rebounds per game.
Conner Frankamp and Darral Willis Jr. round out the double-figure scorers
Two other names to get familiarized with. Frankamp is a Wichita, Kan., native that can really score when he gets heated up. The senior guard finished his high school career at Wichita North as the Wichita City League's all-time leading scorer (2,275 points), passing up former KU star Perry Ellis' record (2,231). Frankamp averages 11.8 points per game and is shooting 38.2 percent from the outside. Meanwhile, senior forward Darral Willis Jr. is a do-it-all guy for the Shockers. He averages 11.7 points and grabs 6.4 rebounds per game.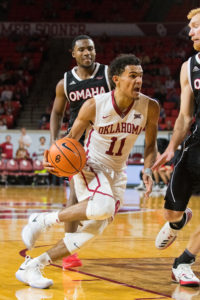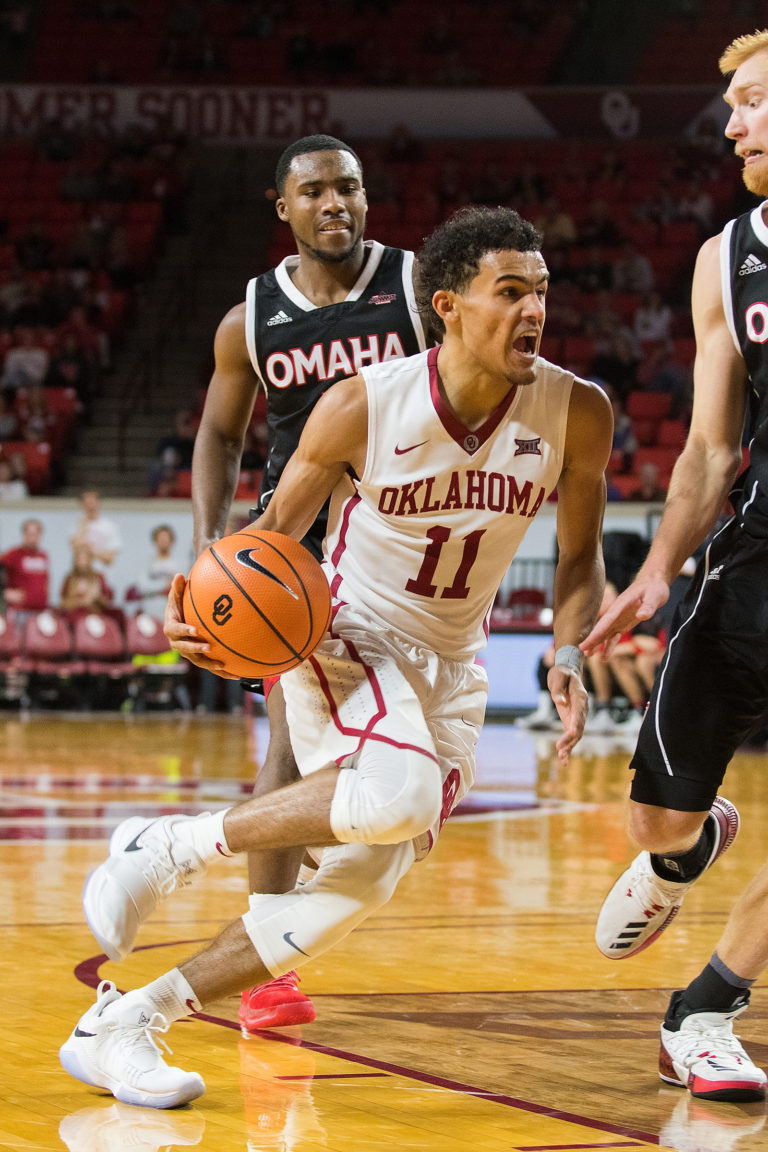 Look out for Rashard Kelly on the backboards
The 6-foot-7 senior forward leads WSU in rebounding with 8.3 per game. He hasn't had fewer than seven boards in a game and has recorded 10 in three different contests (Cal, Marquette, Savannah State).
WSU has already beaten a pair of Big 12 foes
Wichita State snapped the Baylor Bears' 46-game nonconference home winning streak on Dec. 2, knocking off then-No. 16 Baylor, 69-62, with torrid 3-point shooting. Frankamp led the way, connecting on 5-of-8 3-pointers. The Shockers were good on 10-of-16 treys as a team versus Baylor. Last Saturday, Shamet netted a career-high 30 points versus Oklahoma State. He hit 14-of-16 from the charity stripe to pace WSU.
Wichita State's lone loss came against then-No. 13 Notre Dame in the Maui Invitational championship game, 67-66. Martinas Geben hit a pair of free throws with 2.3 seconds left to knock off WSU in a game that the Shockers led by 16 points at one stage in the contest.
by Josh Helmer