Landmark Fine Homes has refined and reimagined the home building process to make the path to a new home as easy and efficient as possible.

"We want to be a one stop shop for people," Donna Thompson, marketing coordinator said.

Their new 8,700 sq. ft. building, located in Franklin Business Park, is a testimony to the company's overall vision for the home building experience.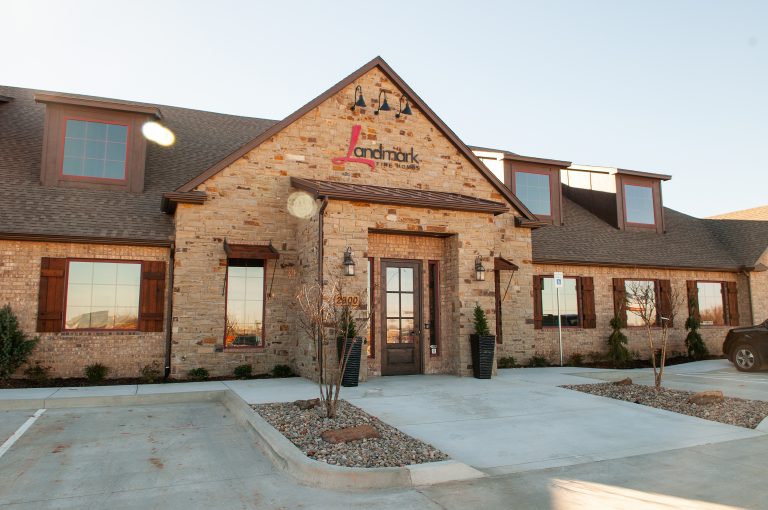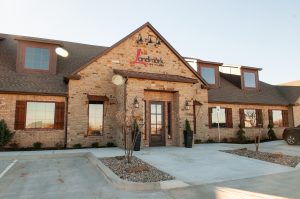 "Our goal was to get as much product as we could in this space," Thompson said.

With a much larger and open space at 2900 Washington Dr, Landmark can now showcase options for carpet, tile, plumbing fixtures, paint, rock, brick, doors, countertops and more.

Landmark homes are built custom and their new showroom was built to enhance their customers' abilities to create their dream home, offering more room to cater to customer needs.

"You can pick out almost everything for your home here… really anything is possible," Thompson explained.

The home building company builds in their communities and on private land and can work with any design plans if a custom home is desired. Floor plans can be tweaked to the customer's preference, including layout, design or aesthetics.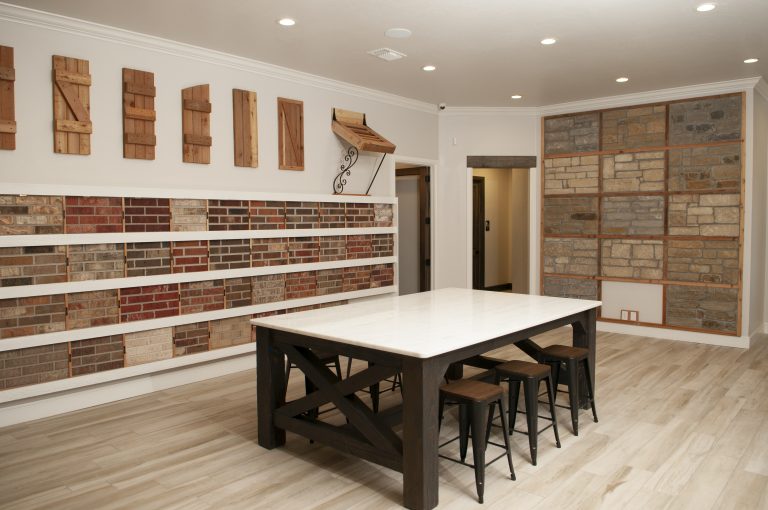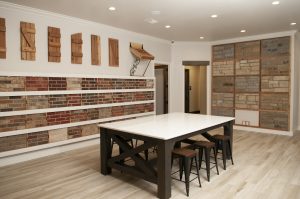 In fact, Landmark started by building homes for clients who owned acreage and needed a builder. Dan and Amy Reeves, former Oklahoma City police offer and school teacher, started Landmark in 2000, taking the leap to follow their dreams.

Landmark homes start at 1600 sq. ft. and are available to build in Norman, Moore, Yukon, south Oklahoma City and Edmond. For out of town clients, there is an interactive website to watch the house being built from the ground up. The superintendent of the home will take pictures throughout the process for the owners.

"As you know, communication is key in everything but especially the building process," Thompson said. "We are here with open lines of communication to make this easy as possible for our clients."

The Reeves are passionate about the communities they live and work in and have served on multiple boards including the Moore Public Schools Foundation and The Salvation Army. Their company continues to follow the same footsteps.

Landmark helped build the office and cafeteria for Food and Shelter and The Judy McKown Children's Activity Center for Salvation Army. The team also holds a "Thankmas" party where they invite partners and customers of Landmark to participate in a toy drive for children.

"Landmark is community-minded in all aspects. We are very passionate about helping those in need," Thompson shared.

If you are interested in starting the home building process, contact Landmark at 400-8616 or visit website landmarkfinehomes.com. – BSM